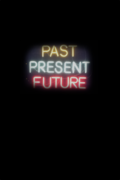 The storefront will just be a big window, the interior cloaked with dark, ornately patterned curtains. You'll have a neon sign, of course: "PAST PRESENT FUTURE."
An ENCHANTING tale, of love, devotion, sadness, betrayal, and most importantly... Spot™. JOIN US as we go on a 3-page journey where we will learn about ourselves and the greater world. Thank you.
A young man wakes up in his camp to discover his sister is missing.
3 stories in the Spiritual genre